Taurus Engineering's involvement was integral to the successful development, manufacturing, and validation of this device, showcasing our capabilities in various engineering and product development phases.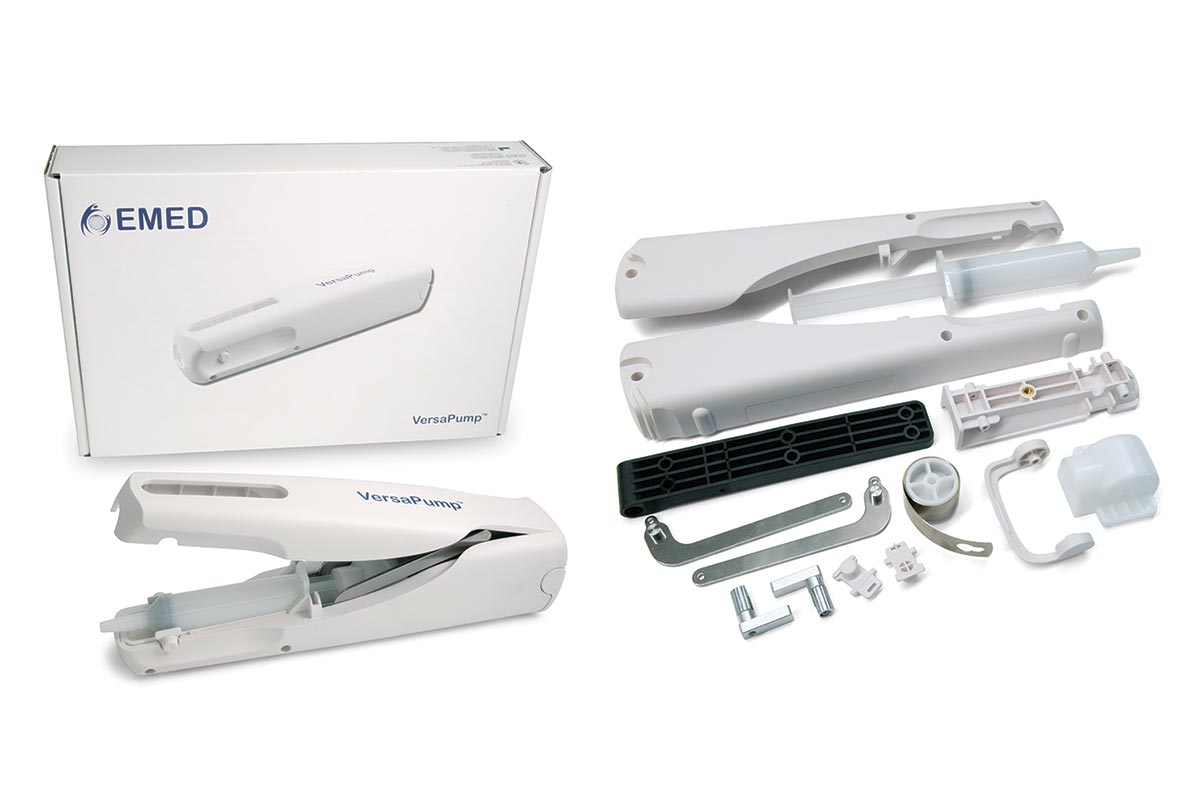 DFM (Design for Manufacturing): Taurus was involved in optimizing the product design to make it easier and more cost-effective to manufacture. By considering manufacturing constraints early in the design process, Taurus helped streamline the production process and reduce manufacturing costs.
Tooling and Molding: Taurus handled the tooling and molding processes for the components of the medical product. This included designing and building the molds using them to manufacture the various parts needed for the final assembly.
Validation of Molded Components: Taurus ensured that the molded components met quality standards through rigorous validation processes. This step is essential to maintain consistency and reliability in the final product.
DFMA (Design for Manufacturability and Assembly) of Purchased Components: In addition to our involvement in the product's core components, Taurus also collaborated with the suppliers of purchased components. We provided valuable input on how to optimize the design and assembly of these parts to reduce costs while maintaining performance and quality.
Cost Reduction: Taurus's efforts in DFMA and overall expertise led to significant cost savings of over 35% for the entire assembled product. This is a substantial achievement that can greatly impact the product's competitiveness in the market.
Assembly Fixtures and Methodology: Taurus designed and developed assembly fixtures, tools, and methodologies to ensure efficient and reliable assembly processes. This helps to improve productivity, reduce errors (poke-yoke) , and maintain consistent quality during assembly.
Testing Methodology and Validation: Taurus was also involved in developing the final testing methodology for the product. This ensures that each unit undergoes rigorous testing before packaging and reaching the consumer. It guarantees that the medical device is functioning correctly and meets all safety and quality standards.
Expertise and Experience: All the above activities demonstrate the culmination of Taurus's expertise and experience in the field. By providing comprehensive support in various aspects of the product development process, Taurus significantly contributed to the successful creation of a high-quality consumer medical product. Taurus maintains a complete Device History Record (DHR) for all raw materials, components, labeling and packing for each assembly.