Class 7 Clean Room Molding
Taurus Engineering has implemented operations that meet strict quality standards and requirements for producing a medical product. We adhere to ISO 13485 medical standards for process and tool validations. Many medical OEM's require process validations and/or PQ and OQ runs for dimensional and process stability.
The cleanroom is equipped with positive airflow utilizing HEPA air filtration. Our staff is well trained to pay strict attention to cleanliness and product quality.
While most molders view short-run production orders as inconvenient or disruptive, Taurus Engineering welcomes the business. Always looking for ways to exceed our customer's expectations, we have developed processes and systems that assure maximum efficiency, ensure the highest quality standards, and focus on quick order turnaround. We've raised the bar high when it comes to timely job set-ups and tear-downs, scheduling flexibility, and providing our customers lead-times that work for them. In today's Just-In-Time (JIT) world and minimum inventories, Taurus Engineering understands the demands placed on our customers and work to accommodate their short-run production needs through full production.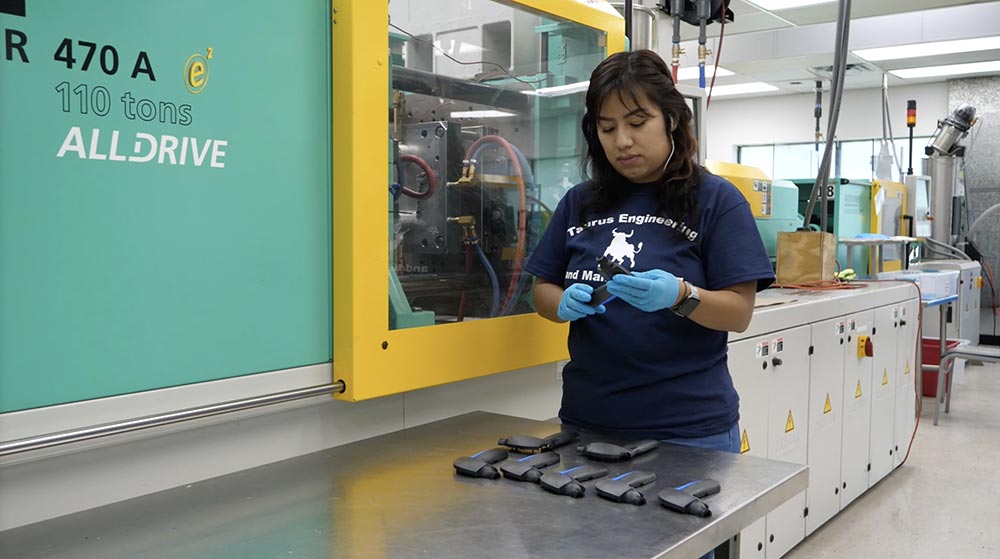 Unique Plastic Injection Molding Capabilities:
By utilizing superior tooling, state-of-the art equipment, preferred materials, statistically capable processes, trained and committed employees, and specified environmental controls, we can successfully mold the most challenging and complex components for our customers. Whether our customers require short, low volume production runs, or longer, high volume runs, Taurus is capable of meeting customer schedules, offering competitive pricing, and maintaining the most demanding quality requirements. With our many years of plastic injection molding experience, Taurus Engineering can perform process validations or PPAPs if required.
Over-molding – Aluminum, stainless steel, steel, copper, brass, tubing, wiring and plastics.
Insert Molding – Utilization of hand loaded inserts whenever necessary to keep costs to a minimum.
Versatility – Molding of flexible and rigid resins.
Soft Touch Molding
Cellular Manufacturing – Assembly operations, ultrasonic welding, pad printing and packaging at the molding press, making for an efficient, continuous and smooth movement of products.
Short Term Implantable Medical Device Components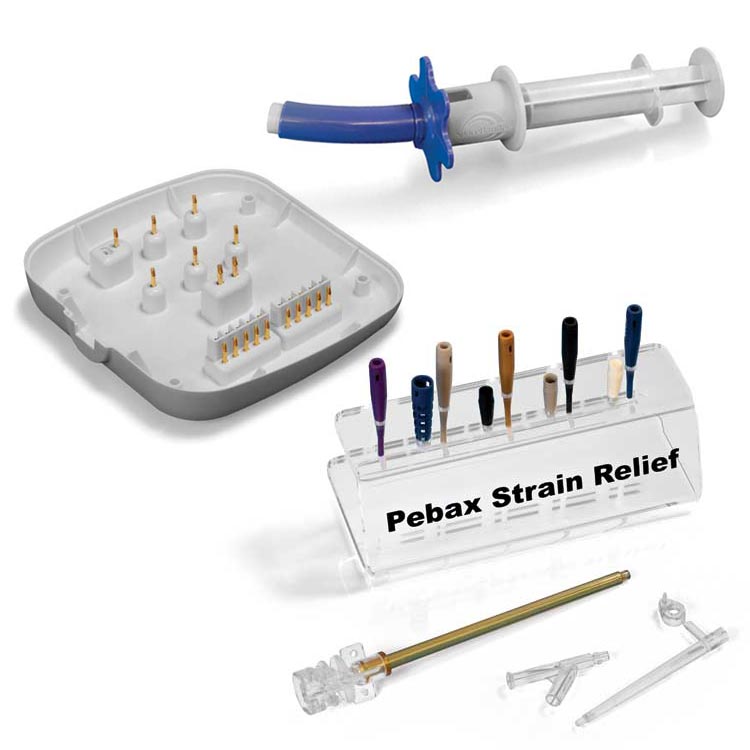 Taurus Engineering designs, develops, and manufacturers plastic injection molds at a high quality and precision level that does not require changes to our customers intended product design or material while focusing on quick turnaround to keep your projects on target. We offer a collection of services that allows our customers the quickest path to market.
Design assistance (including Design for Manufacturability)
Bridge tooling – used to satisfy low volume production requirements
Modular option utilizing master unit die system
First Article Inspection available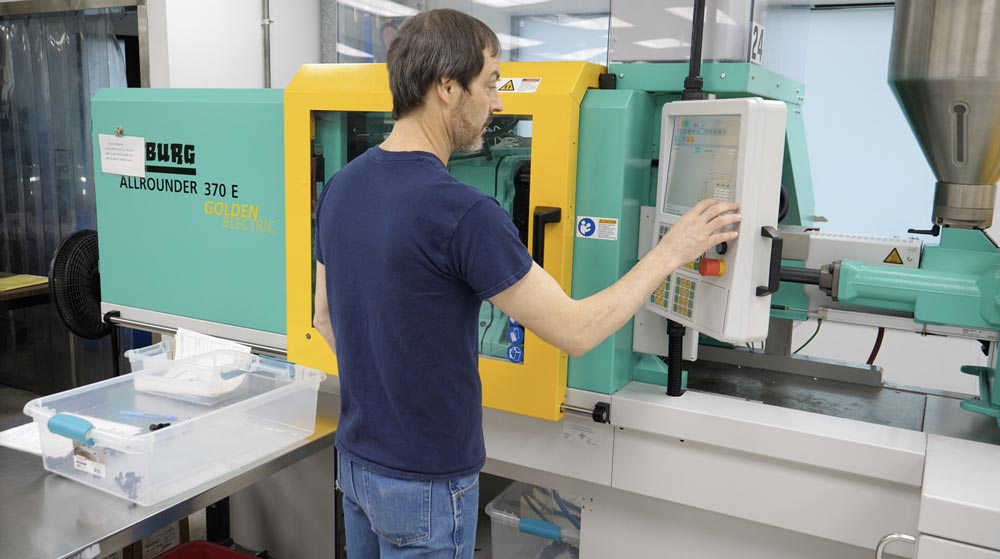 Diverse Range of Molding Equipment:
19 Injection molding presses ranging from 28 to 300 ton
Vertical injection molding presses capable of efficient and accurate insert loading
Shot capacity up to 28 ounces